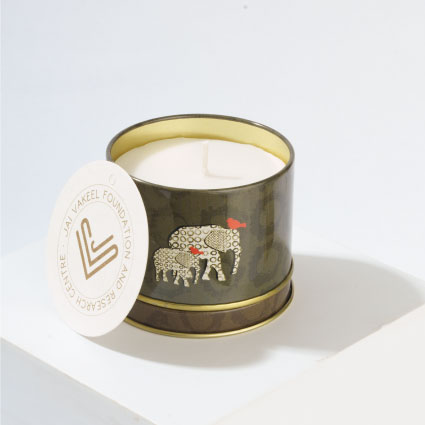 Vanilla Tin Candle
₹499
Made by persons with special needs at the Jai Vakeel Foundation
Overview:
Pamper yourself or your loved ones with this warm scent after a hard day at work. This mighty tin candle is packed with the delicate aroma of vanilla, creating an instantly welcoming atmosphere. The tin features the Jai Vakeel Foundation's signature Elephant motif, symbolising wisdom, luck & prosperity.
Part of the proceeds from the sale of this product will go towards supporting persons with special needs.
Gift and/or use this candle as a gentle daily reminder to practice inclusiveness, gratitude, respect & love.
Partner NGO:
Jai Vakeel Foundation