For any donation that you make, we add a donation kit to the gift box. As soon as you place the order, we will transfer 100% of the donation amount to the respective Non-profit and start putting together your Donation Kit.
The Donation Kit Includes: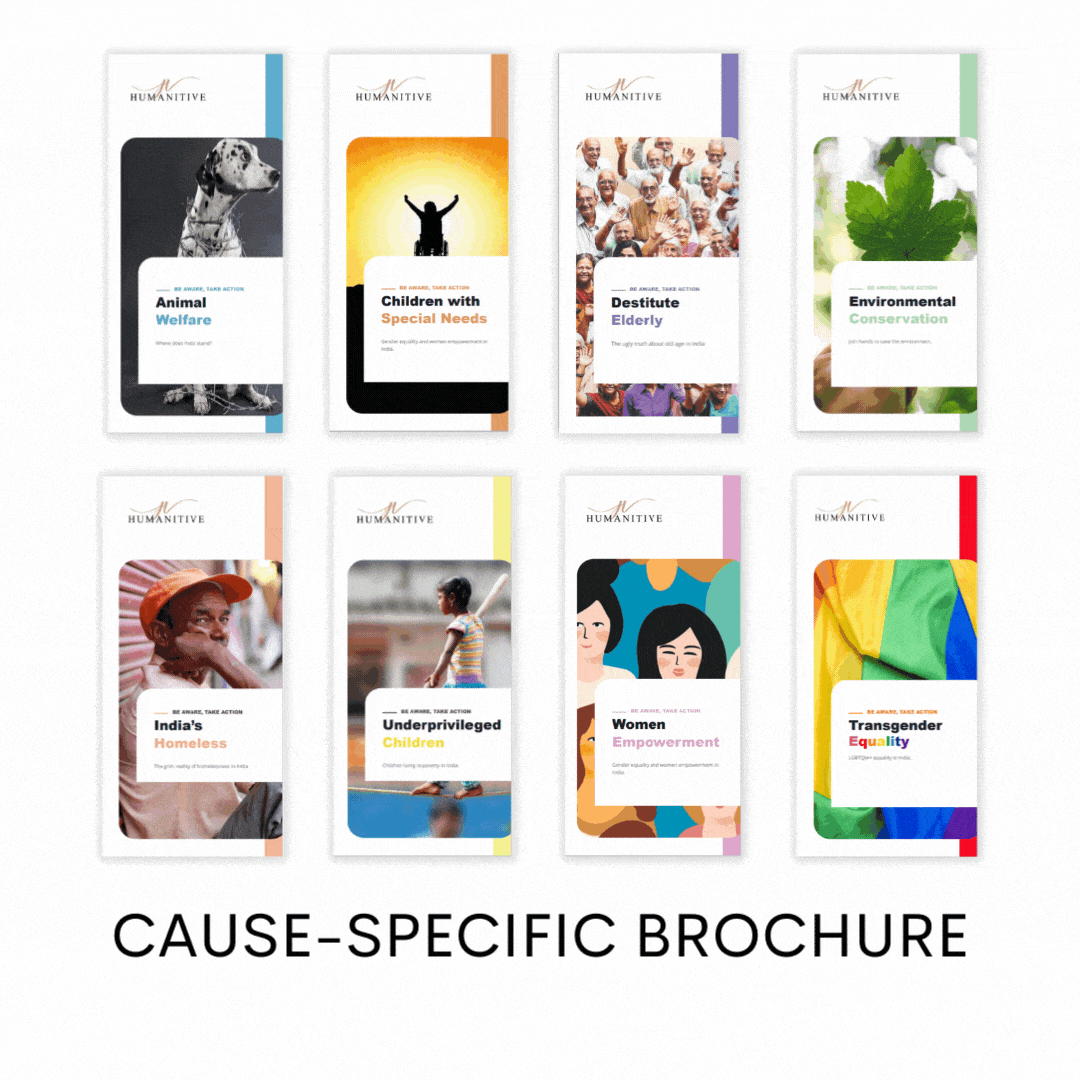 Every Gift box will include a personalised Thank you Video from the beneficiary, showing how the donation was utilised.
These kits are our way of communicating complete transparency, making it the most
meaningful present you could give. We are sure that this will make your loved ones truly feel the joy of giving.
It is our responsibility that your donations reach the people you want them to.
We have a stringent screening process in place for our partner Non-Profits, so you can donate with confidence.
PREREQUISITE VERIFICATION
Before enlisting a Non Profit as a partner, we screen them for authenticity and validate that they adhere to all the legal requirements and compliances.
PERSONAL VISIT
We visit these Non Profits to ensure they are doing exemplary work in places where there is an actual need and changing the lives of people.
CONTRACT
We sign a legally binding document with the Non Profit stating that the donations are utilized towards the exact donation program the donor chooses.
REGULAR CHECKS
Periodically, we conduct surprise visits at the Non Profit to verify the books, go on ground and meet the beneficiaries to ensure that your donations are utilized as promised.
NO COMMISSION = PURE GIVING
We're also happy to inform you that we don't charge any commission from our Non-Profits, or from the donors on the donation amount. All money you choose to put towards a cause is directly sent to the Non-Profit.
​We'd even pay back credit card fees, meaning if a donor gave ₹100 with a credit card and we got only ₹97, we'd make up the ₹3 and send the full ₹100 to the corresponding NGO. Humanitive only acts as an intermediary and transfers the donation amount from you to the Non-Profit.
The donation kit will include an acknowledgment of the 100% donation amount.