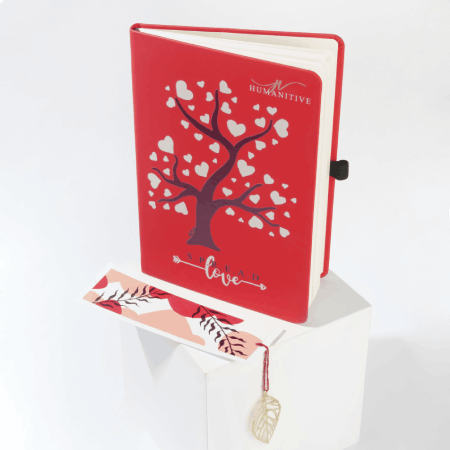 Notebook & Bookmark
₹499
Illustration made by underprivileged children at Parkshala
Overview:
For writing down vital addresses, occasions, and contact information, our #SPREADTHELOVE red notebook is the perfect gift option. The notebook comes in hardcover bound style with a pen holder loop. It's a multifunctional journal that can record everything from personal data to professional notes to drawings and the bound closure strap keeps it all safe. With a beautiful illustration painted by Abhay, one of the beneficiaries at our partner NGO on the cover, this bright notebook becomes an instant keepsake.
Comes along with a stunning handmade bookmark with gold leaf accent, making it a wonderful add-on to your assortment of bookmarks or study accessories. 
Part of the proceeds from the sale of this product will go towards supporting underprivileged children.
Gift and/or use this notebook & bookmark as a gentle daily reminder to practice inclusiveness, gratitude, respect & love.
Partner NGO
Parkshala