Help The Underprivileged This Winter
Help the underprivileged this winter with your gifts. Wondering how? Well, with Humanitive a cause gifting platform, you can buy gifts for your dear ones that give back to society. This ethical gifting platform lets you choose premium products from a wide range of products and a donation program from one of their ten partner non-profits. You can donate on your loved one's behalf and your loved one will get a thank you video from the beneficiary of the donation. This is indeed bringing a revolutionary change to gifting in India.
People are shifting more towards meaningful gifts instead of opting for traditional materialistic gifts. These unique gifts give you a chance to take part in cause gifting to give gifts that support a cause. Now you have the gifts and the donations, but how does it relate to winter? Well, they have launched winter-specific donation programs in association with different non-profits to curate gifts that donate to charity. Here we are sharing 5 of their donation programs that you can opt for this winter to help the underprivileged when you give a gift to your dear ones.
All Creatures Great and Small, also known as ACGS is a partner non-profit of Humanitive. They came up with the donation program to sponsor a blanket to 1 rescue dog. If your loved one is an animal lover, then you should definitely pick this donation program along with your premium gift and impress them like never before. Add this donation to send meaningful gifts to your loved ones right now!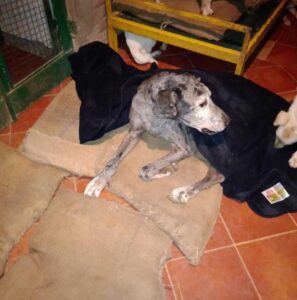 Next on the list of great charity gifts is the donation program in collaboration with SHEOWS, a non-profit that assists the destitute elderly. You can go to the design-your-own page on Humanitive's website and select a box, choose your gifts, and then you can pick the donation program to sponsor a thermal set for one elderly at SHEOWS Old Age Home. The set includes one sweater and woolen pants. Help save the destitute elderly from the freezing cold while also giving your loved one an impactful gift, a gift that gives back.
This chilly weather is taking a terrible toll on the homeless. SPYM is a non-profit that conducts rescue operations in Delhi to help those who are living without shelter or in need of urgent care and protection. If you are buying a gift from Humanitive, then you can opt for their donation program with SPYM to sponsor 1 homeless rescue program for 1 day. Stand out with your gifts that support a cause.
SPYM has another donation program where you can sponsor winter wear to 5 homeless people. This winter season, give unique gifts and also help the underprivileged battling the cold. This donation program provides sweaters/shawls for 5 homeless people living at the SPYM homeless shelters.
Last but not least, they have this donation program with Ek Koshish Special School that caters to children with special needs. You can select this program to sponsor a pair of woolen socks and shoes for a child with special needs. To fight the winter chills, a child with special needs will be provided with school shoes and woolen socks to keep their feet warm.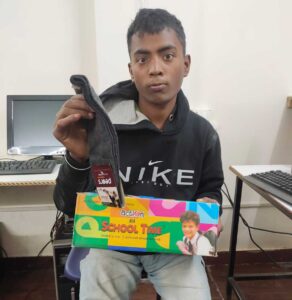 This winter season, give something extra, give a gift of care and love. A gift that not only your loved one will cherish, but will also get the blessings of the underprivileged. So what are you waiting for? Head to Humanitive now!