Why Humanitive Is The Best Corporate Diwali Gift Manufacturer? Know the Best Diwali Gifting Ideas
Diwali is one festival which is celebrated across the country. It holds great significance and is celebrated with lots of love and warmth. No wonder to express joy, love, and appreciation towards each other people exchange gifts. Similar is the case in the corporate world as Diwali is the perfect time to appreciate and strengthen the bond between clients, employees, and other associates. Also, corporate gifting with the help of reputed corporate gifting companies can help create a significant effect that can further forge an intimate relationship between the receiver as well as the organization. It shows the willingness to take a step further and show gratitude towards customers, clients, staff, etc.
However, sometimes it can be a daunting task to find the top corporate gifting companies in India that can help you find the right corporate gifting options. But with Humanitive you can feel at ease as they offer amazing corporate gift options that will allow you to avoid confusion and unnecessary tension. There are many amazing client testimonials that further consolidate the fact that Humanitive leaves no stone unturned to offer the premium and versatile range of corporate gifts for clients, employees, and associates.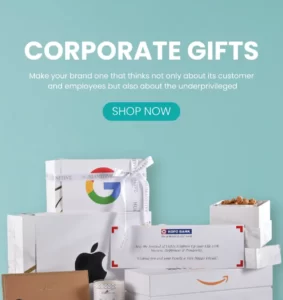 So to ease your entire task, here are some nice corporate Diwali gifting ideas which can help you find the right Diwali gifts for your clients or staff members. Plus, you will have the chance to decide which category to choose or get it customized.
1. Dry Fruits
No one can ever go wrong with exotic dry fruit hampers. This gifting option looks delightful during Diwali. Plus, it is a convenient corporate gifting option which can make your task easier. You can go for dry fruits like almonds, cashews, raisins, hazelnuts, and a lot more. This corporate gifting option looks classy and can easily blend into the corporate world. Also, if you are thinking to gift it to your clients in other cities then there is not going to be any problem transporting them. You can go for this idea without fretting about anything.
2. Indoor Plants
There are several corporate gifting companies India that offer indoor plants as corporate gifting options. This can be the best choice if you want to gift it to your clients or staff members who are conscious about the environment. Also, indoor plants can be a thoughtful corporate gifting item which will not only make your corporates feel nice but will make their surroundings clean and green. You can opt for indoor plants like Bamboo plants, Money plants, Bonsai plants, Lily plants, and a lot more. Plus, you can make it a combo by adding a nice pot or vase.
3. Premium Gifts
When it is about business, your company's best clients and staff members deserve premium Diwali gifts. And what is better than the premium range of Diwali gifts for them? This can be a stepping stone towards strengthening the bond with your corporates. Humanitive offers a range of premium gifts like Diwali idols, premium serve-ware, etc. You can even opt for other categories under this section. Every item is top-notch and will make your corporates feel superior and wanted.
4. Delectable sweet boxes
There is no denial about the fact that Diwali celebrations are incomplete without sweets. So, to make your corporate Diwali more exciting, it is a nice idea to gift delicious sweet boxes to your clients or staff members. The drool-worthy sweets will make everyone Diwali happy. There are many top gifting companies in India that offer wide options to gift sweets as corporate gifting. You can opt for Kaju Katli, Gulab Jamun, Ladoo, Besan ki Barfi, etc. This will make the families of your clients happy as well.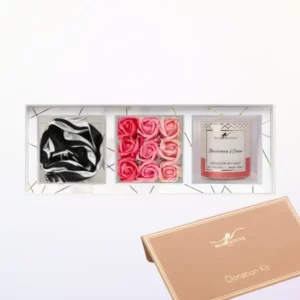 5. Personalized Mugs
If you are looking for something simple and elegant for your staff members especially then personalized mugs can be a great option. This gifting idea can prove to be useful as well as meaningful. Plus, you don't have to struggle to get them at a corporate online gift shop India. They are easily available and you can even make some additions to it like your company's logo or name on it. This can even be added to a combo for Diwali gifts.
6. Hampers
Who doesn't like the idea of gifting massive hampers as a corporate Diwali gift? Rather than choosing one single item and you can always opt for complete hampers. Humanitive has a separate section of hampers which you can choose for corporate Diwali gifts. This includes utility hampers, office hampers, electronic hampers, edible hampers, as well as plants hampers. Further, there are many options that you can choose from to make your corporates feel special and appreciated.
7. Handmade Diyas
You can light up many lives during this festive session by gifting handmade diyas as a part of your corporate gifting ideas. This gifting will offer traditional vibes and will make everyone feel happy and special. It is not important to only choose simple diyas as you can opt for decorative ones involving various unique designs and colours. There are a lot of corporate Diwali gift manufacturers that provide simple and decorative handmade diyas which you can opt for your corporate Diwali gifts.
8. Aromatic and Designer Candles
Who doesn't love designer as well as aromatic candles? Such candles are not only meant to make the living space feel special but can also help people to feel relaxed and calm. No wonder, clients and employees are mostly in stress. Thus, there is no better Diwali gift for them than aromatic candles. The mesmerizing aroma and beautiful design of these candles will make them feel special. Plus, they will brighten up the occasion. You can always opt for assorted candles in various fragrance options like lavender, rose, jasmine, vanilla, etc. A lot of corporate gift providers have a wide range of candles curated especially for Diwali.
9. Personalized Cakes
If you don't want to opt for traditional sweets as a corporate Diwali gift then you can get personalized cakes. The yummy as well as fresh cakes can be sent in a tiny jar, regular cakes, or in the form of cupcakes, etc. to the corporates during the Diwali festival. You can opt for any flavour as per the recipient's choice and make them feel loved and happy. There is also an option for photo cakes which will add a personal touch to the entire gifting. You can opt for flavours like vanilla, butterscotch, black forest, etc. This gifting option can easily melt the hearts of your corporates.
10. Home Furnishing Items
There are some home furnishing items as well that can be selected as a corporate gifting solution. No wonder Humanitive is one of the top 10 corporate gift providers for Diwali and they have the best home furnishing items that you can opt for. For instance, you can choose between photo frames, beautiful bed sheets as well as duvets, towels or cushions, home fragrances, and a lot more. The variety offered will solve all your issues without compromising quality or authenticity.
Why Opt for Humanitive?
Humanity has been leaving no stone unturned to offer a wide range of top-notch corporate gifting options. It started with a good cause and now is satisfying thousands of corporates with its corporate gifting solutions and a lot more. The company has several Diwali gifting options like combos and hampers, personalized gifts, cakes, plants, gifts by category, etc. Also, they deal in ready-to-ship gift boxes, bulk corporate gifts, etc. Many client testimonials state client commitment and satisfaction.
The best part is that while buying corporate gifts with them, you can directly get in touch with Humanitive's non-profit partners to bring smiles to the faces of the underprivileged in the society during the auspicious occasion of Diwali. The inspiring story of Humanitive will leave you overwhelmed and you can not only impress your clients with unmatched gifts but also with a touch of humanity.