Gifts for a thoughtful Christmas
Gifts for Christmas have flooded the markets, but what if we offered you something that can add that extra touch to your gifts? Extra touch? Well, we know you know what we are talking about and therefore, we will get right to the point without wasting your time.
This year, how about you make your Xmas presents a delight for the receivers by getting them from Humanitive. In addition to exploring their Christmas holiday gift baskets, you can also visit their design-your-own section, which allows you to create your own gift. They not only offer premium products, but also novelty Christmas gifts. It means that with every gift box that you order, you will make a donation to one of their partner non-profits and which caters to different causes and helps a person in need.
The holiday season calls for Christmas gifts that give back to charity. This Christmas spread some extra warmth and cheer with Humanitive's great Christmas gifts, curated specially for this holiday season. Get more details about their Christmas gifts that give back:
1) Petit Box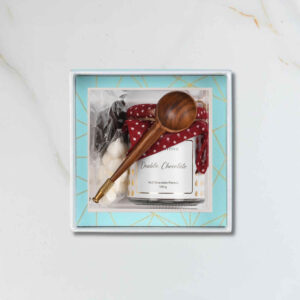 You can create Xmas presents by including a Petit Box, which comes with a premium gift in a keepsake box. It includes a hot chocolate kit with marshmallows and you can also sponsor a blanket for a rescue dog for Rs. 200 on behalf of your loved one along with this box.
2) Mini Box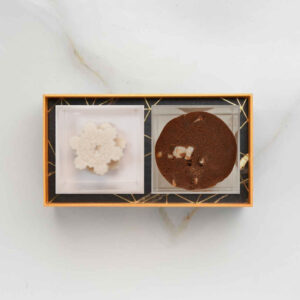 Next, we have the mini box that comes with two premium gifts in a keepsake mini box. It includes a set of 2 snowflake candles and Cocoa White Chocolate Cookies. Sponsor 2 single blankets for the underprivileged for Rs. 400 on behalf of your loved one, along with 2 beautiful gifts in this keepsake Mini Box. Love this idea for great Christmas gifts? Shop the box here.
3) Classic Box
The Classic Box comes with three premium gifts in a keepsake classic box. It includes two sets of winter quarter socks, strawberry sticks candies, and a set of 2 snowflake candles. A pair of socks can be sponsored to 15 underprivileged kids with this box that makes its way onto the list of novelty Christmas gifts.
4) Grand Box
Their Grand Box comes with six premium gifts in a keepsake grand box. The box contains a strawberry candle, two sets of winter ankle socks, Royal Kashmiri Kahwa green tea, a Hot Chocolate Kit, Ferrero Rochers chocolate, and Double Chocolate Hazelnut Cookies. This beautiful box allows you to donate a pair of socks to 15 underprivileged kids for Rs. 500.
5) Luxury Box
Finally, we have The luxury box which they launched recently. Customers loved this box, and it was a big hit. Because of its popularity they have also curated a Christmas luxury box. Their keepsake luxury box contains strawberry sticks candies, two sets of winter ankle socks, a set of 2 snowflake candles, and Choco Dates with Hazelnut Crème chocolates. Add a luxury box to your gift hampers for Christmas. You can sponsor a warm woolen shawl for an underprivileged woman for Rs. 300, along with 4 premium gifts for your loved one in this keepsake Luxury Box.
These gifts for a thoughtful Christmas are a bit hit and if you love them then why don't you Head to Humanitive for Christmas gifts for a good cause and Christmas is a time of presents, so how could we let you go without giving you one? Use code HOHOHO10 to get a flat 10% off sitewide. Last but not least, you can also explore their Christmas gift cards and you can also make a nice gift with this as well.