Corporate Orders With A Cause
Corporate orders which brought happiness to the lives of the underprivileged this Diwali. This festive season was amazing compared to the last two years. Our fear of covid led us to lock ourselves in our houses and it even affected our social lives and mental health. Vaccinations and careful handling of illnesses made everyone's life easier this year. Everyone was able to enjoy the season of festivities with lots of fun, happiness and gifts.
People celebrated this Diwali in a grand way. We got the opportunity to work with some top brands. And we created the most meaningful
bulk corporate gifts
orders for them. Our goal was to create premium corporate orders that would leave a lasting impact on the world. We not only customized the boxes, but we customized the products as well. Sticking to our promise of offering a range of customizable options for corporate orders.
Read on to find out more about the customizations that we did for these amazing brands. You can also get an idea about how we can create unique bulk orders for you.
Indeed
Indeed trusted us to take care of their Diwali gifting needs for this Diwali by giving us a bulk order. We curated
ready made gift boxes
for them. Our team prepared 200 Diwali Mini Boxes and customized everything to meet their needs.
We began by creating their boxes, which
were customized
with blue color to match their brand. There were also some beautiful Diwali-themed designs on the boxes.
Gifts included Brass Bowls & Dark Chocolate Almond Rocks, with a flap that contained a message from the brand
. We also made them customized stickers, wishing everyone a happy Diwali.
They sponsored stationery kits for 200 children of our partner non-profit, Ek Koshish Special School
.
Bata
Our next brand in the series is Bata, one of the most trusted names in the footwear industry. We designed 350+ custom gifts for Bata for their grand Diwali celebration.
We started with the personalized mini boxes and added premium dry fruits, topped with a silver coin and hand-painted Diyas by Parkshala, our partner non-profit. A beautiful flap with the season's greeting was also added according to our client's preferences, making each gift unique and personalized. We're in love with this idea of providing a timeless experience while also making a meaningful impact.
RRB
RRB Energy Limited provides wind power generation services. They chose us again as their Diwali gifting partner this year. We got the opportunity to customize 160 gifts for them and we loved putting together these amazing boxes. It included a fully custom box containing a diary, pen, flask, tea-light holders, and popcorns. For the final touch, we added the brand's label and flap.
This festive season was a great time for us to showcase how we can connect people and causes while honoring the brand's objectives. We strive to provide quality corporate bulk orders with an elegant design and a wide range of customization options.
Adfactors PR
Have a gift in mind that we don't have on our website? Contact us anyway and we will curate the gift that you want. We are one of the best gift sites in India. Recently, we delivered more than 300 employee kits to Adfactor PR, and we were blown away by the elegance, aesthetics, and minimalistic look that it had. The whole kit was personalized with the company's branding along with its products.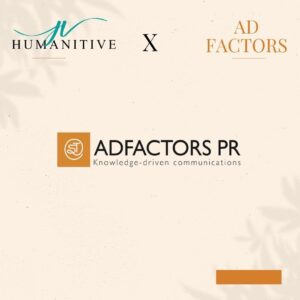 Apollo Cranes
Apollo Cranes celebrated this Diwali in a grand way with our exclusive customized Luxury Box. It was personalized with the brand's logo and customized products. Choose meaningful gifting without compromising on quality, elegance, and personalization.
Apart from curating luxe gifts, tax-free donations can also be made by your organization to a wide range of causes without worrying about authenticity.
If you are looking for premium gifts that make an impact, you have come to the right place. Humanitive brings you a plethora of customization options for you, such as custom boxes, ribbons, products of your choice, etc. We look forward to working with you on your next corporate bulk orders.
Humanitative- the best place to find meaningful corporate gifts for your employees
Are Looking for premium corporate bulk orders that make an impact? Check out Humanitive's amazing customization options for your next order. And don't forget to visit our store to purchase meaningful gifts while also giving back to the underprivileged. 
With this platform, it's easy to make a difference and leave a positive impact on the world. 
Shop now and visit our testimonial page to receive a personalized thank you video from the beneficiary of the donation. 
Choose Humanitive for memorable gifts that make a difference!