Top 12 Sustainable Corporate Gifts For Diwali While Helping The Underprivileged
No wonder companies are making sustainable corporate gifts a priority. The gifting choices in the corporate world have reached a high level. Sustainable gifting is not limited to client or employee birthdays. But they are opting for special occasions like Diwali to retain employees and clients and make them feel appreciated. Companies are not only adopting the best sustainable corporate gifts as the latest fad but also as a part of doing business.
This is not only beneficial for companies but also for the environment and health of people. Moreover, this can help companies reduce their carbon footprint. However, all of this can be made possible by learning about eco-friendly corporate gift websites. Humanitive is one website that can be of great help in finding the right sustainable gift options. This site is known to be one of the best gifting websites in India to get sustainable Diwali gifts while helping others. In simple words, the site's beneficiaries go to its non-profit partners. There are many testimonials on its site as well, which will offer you a clear picture of everything related to sustainable corporate gifts.
Here are some sustainable corporate gift ideas that are great for your company's clients, employees, and the environment: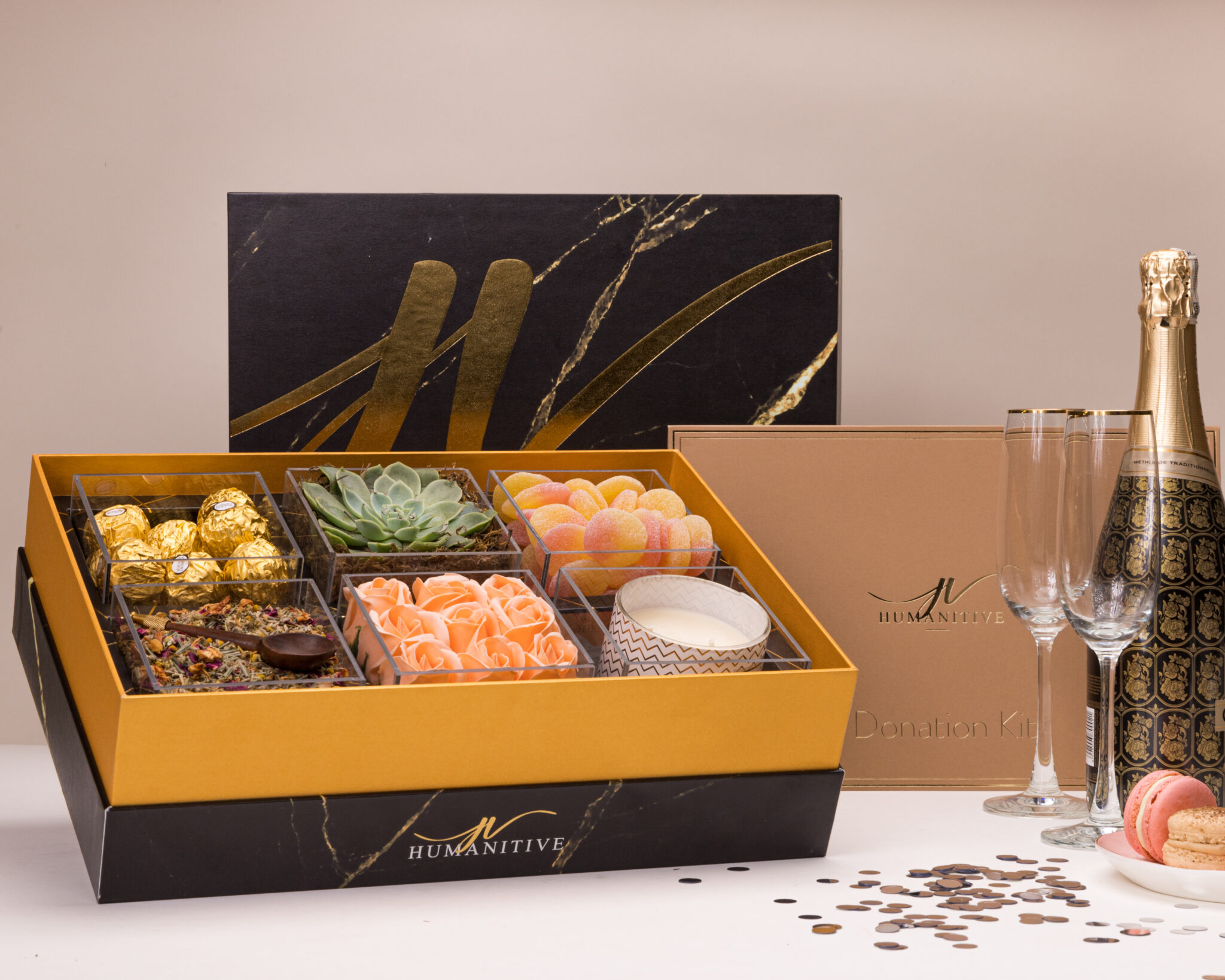 Simple Stationery Kit 
Everybody needs a stationery kit, be it a client or employee. This kit set can be the best sustainable gift option because you have the liberty to customize it as well. You can add a seed paper cover notebook, seed paper bookmarks, envelopes, neem pencils, and a plant. This kit is useful and made from recyclable products. You can either go for an all-set stationery kit or get customized for Diwali. (Here you can explore  Best Corporate Gift Ideas)
Copper Water Bottle 
Another sustainable corporate gift for clients and employees can be a copper water bottle. These are reusable bottles, which can avoid plastic. The health benefits of copper can be great for receivers on occasions like Diwali. This sustainable gift will make your clients and employees feel special and appreciated.
Jute Sling Bag 
Keeping everything simple when buying sustainable corporate Diwali gifts for clients and employees can be relaxing. Choosing a jute sling bag can be an attractive choice compared to a cotton bag. Plus, it is a thoughtful and useful gifting option. Clients and employees can use the bag to carry stuff. The jute bags are durable and require minimal maintenance. Thus, it is a win-win option. (Exciting to know about Best Diwali Corporate Gifts for Clients, Click on link)
Bamboo Journal 
Writing a journal is said to be good for physical and mental health. Choosing a bamboo journal for your clients and employees as a Diwali corporate gift will not only do good for the environment but also their health. Many corporate sustainable gift websites offer unique and beautiful bamboo journals. They can have refillable spiral bindings, meaning old pages of the bamboo journal can be replaced with new ones.
Environment-friendly Skincare Kit 
Who doesn't like to indulge in nice skincare sessions from time to time? Choosing a skincare kit as an environmentally friendly corporate gift can be great. The kit can include all the environment-friendly skincare products for clients and employees. This can be the best way to make them feel loved and rejuvenated. You can even customize it by adding fragrant candles, handmade soaps, etc.
Customized sustainable kits 
For sustainable corporate gifts online, you can choose customized sustainable kits for your clients and employees. The kit can include everything that makes them special and can have a positive impact on the environment. This gift kit can include handmade products along with tree saplings or seeds. No wonder customized sustainable kits can be one of the best gifting ideas for Diwali.
Tea and Cookie Kit
Another sustainable corporate gift idea for employees and clients can be a tea and cookie kit. This kit can include different cookies, tea, a raw honey jar, and some other things. No wonder; it is a thoughtful Diwali gifting option. It makes everyone feel energized and happy. Also, you can make it sustainable by choosing reusable packaging. This corporate gift offers relaxing and cosy vibes.
NGO-made goods 
You can take Diwali corporate gifts to the next level by opting for NGO products online. Gifting your employees and clients with NGO-made products can be a nice move. This will not only help the environment but will also help other people. Humanitive offers NGO-made individual products and gift boxes. The beautiful boxes for gifts come in two variants: 'Spread the Love compact' and 'Spread the Love premium'. You can even go for individual NGO-made products by Humanitive, like luggage tags, notebooks, vanilla candles, travel essentials, etc.
Eco-friendly Yoga Mats 
For clients and employees who love to look after their health, eco-friendly yoga mats can be a good option. This can be one of the best corporate gifts for employees and clients. Hemp yoga mats are made of natural materials and are perfect for practicing yoga poses. Many sustainable gift websites for employees and clients have such mats with no chemicals or bleaches involved in making them. Plus, they can be budget-friendly.
Reusable and eco-friendly grill 
Another sustainable Diwali gifting option is a reusable and eco-friendly grill. This is a perfect gift option for employees and clients who love to travel. Ensure to choose a portable grill, as it can be used in different ways. Plus, you can customize it by adding a bamboo spatula, a bamboo cutting board, etc. to this corporate gift option. No wonder this is considered one of the top sustainable corporate gifts online.
Sustainable Yoga Mat Storage Kit 
One of the best and most sustainable gift ideas for business partners and employees is a yoga mat storage kit. This can be a perfect kit for yoga lovers, as they can de-clutter their mats. The mats are a sustainable gift option to keep everything clean and organized during Diwali. Plus, this gift can be used in many different ways as well. You can go for one mat of storage or create a kit as a sustainable corporate gift in India.
Fruit Infuser Bottle 
Fruit infuser bottles are eco-friendly corporate gifts in India. This is a reusable glass water bottle that can be used several times in several ways. The diffuser is meant for health-conscious clients and employees who love looking after their bodies without compromising on their work. These bottles are easily available online and come in different sizes and colours. You can choose them as per the tastes of your clients and employees.
Why opt for Humanitive for sustainable Diwali gifting options?
There is an endless list of sustainable corporate gifts list. Sometimes, this can also create a big problem. But Humanitive makes it simple for corporate companies. Their range of sustainable and eco-friendly gifting options brings something new to the table. Moreover, all of this can be done while doing a great deed, which is helping others. Their beneficiaries go to Humanitive's non-profit partners.
Also, their website has luxury gift boxes, ready-to-ship boxes, e-gifts, bulk corporate boxes, NGO-made gifts, and much more. This allows companies to buy eco-friendly corporate gifts while enjoying ease and authenticity. Moreover, no additional costs are involved, whether you are getting sustainable Diwali gifting options or customized gifting options.