Valentine's Gift Ideas
Valentine's Day is here & the quest to look for the perfect gift continues. 
Your loved one's gift deserves to be the absolute best & meaningful. And, we understand the efforts it takes to find the perfect gift. Therefore, we present to you options that are definitely going to leave a lasting impact in the lives of your loved ones and the underprivileged. 
One looks for a Valentine's Gift keeping in mind the characteristics of their loved one, their likes & dislikes, and so much more. Well, keeping all those things in mind, we present to you the best gifting options for your loved ones.
With Humanitive, you can now curate gift boxes from scratch. Our new collection offers you an exclusive L'Amour box along with an extensive product catalogue from which you can choose 3 premium products to assemble the most meaningful gift for your partner. We have some exciting Valentine's gift ideas for you!
What is even more exciting is the fact that along with premium gifts from our gift shop, there is a donation kit that accompanies the gifts. The donation kit includes the Details about the Donation Program, an Acknowledgement Letter from the Partner Non-Profit, a Certificate of Appreciation, QR Code for Thank You video & a Brochure regarding the concerned Donation.
We have collaborated with 8 NGO's which cater to the needy in society. With them we have created a wide variety of donation program for you to choose from. You can now choose a donation program that truly resonates with you and the personality of your loved one & can contribute to a cause that is close to your heart.
Humanitive is an extremely flexible platform that lets you get creative. You can either design your own box or choose from a range of pre-curated ready-to-ship boxes.
Valentine's Gift Ideas
This season of love, we have launched the following limited-edition gift boxes:
Valentine's Mini for her
Our specially curated gift box makes for the perfect gift.
Our Valentine's Mini for her is a mini box that includes two premium gifts and a meaningful donation on behalf of the recipient. You get to sponsor a plantation of 1 tree on behalf of your loved one via Green Life Initiative Foundation.
Valentine's L'Amour for her
Our L'Amour Gift Box is truly dreamy.
It holds 3 gifts from our gift shop along with a donation on behalf of the recipient. With our Valentine's Special L'Amour Box, you can sponsor 1 pair of socks to 15 underprivileged children of Harmony House. It makes for the best valentines gifts for her.
Here are the Valentine's Gifts for him:
Valentine's Petit for Him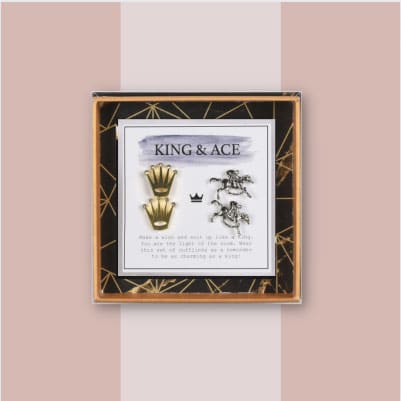 Our Valentine's Special Petit for him holds one premium gift for your loved one along with a donation to sponsor meals for 2 homeless for a day from SPYM Homeless Shelter. It makes for the best valentine gift for boyfriend.
Valentine's Classic for Him
The Classic gift box is a classic way of saying I Love You to your loved one. The best Valentine gift for a boyfriend.  It includes 3 gifts along with a donation to sponsor stationary for an autistic/intellectually challenged child from Ek Koshish.
Find the best Valentine's gift ideas for your loved ones today!