Our visit to SHEOWS Old Age Home
Let's look inside our recent visit to one of our non-profit partners, SHEOWS – Old Age Home.
Every month, our team visits one of our 9 partner non-profits and does something special for them. For the month of November 21, we visited SHEOWS to celebrate our first birthday.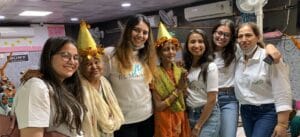 SHEOWS is called as the "home away from home" for the elderly. It has been catering to the vulnerable elderly in society for more than a decade now. One of its primary purposes is to provide abandoned elderly people with a safe place to spend the rest of their lives.
Our team celebrated most meaningful gifts – Humanitive's first birthday whilst seeking the blessings of the old aged.
We planned a fun day just to make the elderly feel a tad better than usual. We began our visit by getting to know the place better. There are several special care units on-site that cater to those old people who need medical attention. Hence, we visited the physiotherapy unit, where people with joint problems get their physiotherapy done. The premises also had a temple.
The common room housed the rest of the joyful souls who only wanted some attention & love. The event began with music. A local musician played enchanting hymns that the destitute elderly cheered along on. After bonding for a while, the elderly began singing on the karaoke machine while others danced & clapped.
Following the music event, we cut a cake with the elderly and sought their blessings as we celebrated our birthday. The cake was enjoyed by all, and lunch was served soon afterwards.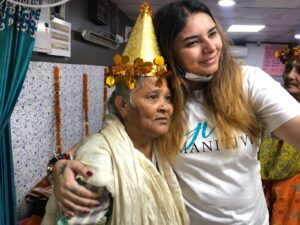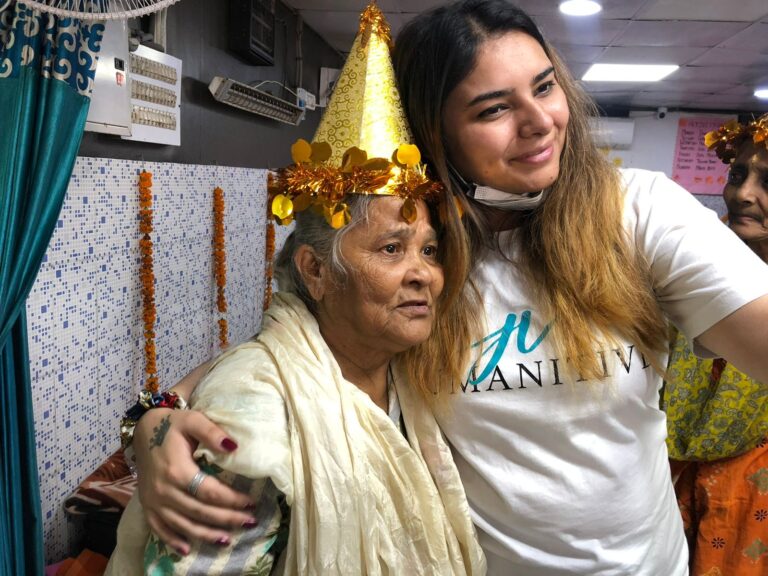 In partnership with SHEOWS, we have the following donation programs:
1. Sponsor Thermal Set for an elderly
2. Sponsor Walkers to 2 destitute elderly
3. Sponsor a wheelchair for a destitute elderly
4. Sponsor Lunch for 120 destitute elderly for a day
5. Sponsor Dinner for 120 destitute elderly for a day
6. Adopt a destitute elderly for a month
7. Sponsor breakfast for 120 destitute elderly for a day
8. Sponsor Physiotherapy Session for a destitute elderly for a week
9. Sponsor a destitute elderly woman for a week
10. Sponsor Health Supplements for a destitute elderly for a month
Add these donation programs in your gift box & curate the most thoughtful gift box.
That day, we sponsored a lavish lunch for 120 elderly people on behalf of Humanitive. Rajma curry, rice, roti, raita, dal & halwa were served for lunch. While all of them enjoyed the wholesome meal, it was truly a pleasure to look at the smiles on their faces.
Our team bid them farewell & promised to visit them again!
All these elderly only want your support & affection. Do check them out by following the link below:
Support the Destitute Elderly